FRA Judeo-Christian Candidate Leadership Workshop provides you the confidence, knowledge, and tools to run a successful political campaign. Workshop covers Campaign Strategies, Paid & Earned Media, Planning & Budgeting, Public Speaking, Team Building, Branding, Fundraising, and Much MORE
FRA Candidate Workshop Graduates
2022 Primary Winners
Carolina Amesty

Rachel Plakon

Doug Bankson

Scotty Moore

Calvin Wimbish

Peter Vivaldi
2022 General Winners
FL Rep Carolina Amesty

FL Rep Rachel Plakon

FL Rep Doug Bankson
FRA IS IN IT TO WIN IT! Our candidate workshop has a proven winning track record. Moreover, we provide you the tools and knowledge you need to be competitive. Not everyone wants to proceed with starting a campaign after attending our training and that is good. But the ones that do, feel more confident knowing what to expect and how to achieve victory.
Media & Branding
Develop your personal brand & message and learn how to deliver it.
Public Speaking
Learn how to captivate a audience & develop more confidence.

Campaign Strategy
Learn proven successful strategies that will help you win.

Fundraising
Learn proven techniques on how to ask for money.

Team Building
Recruit & build a winning campaign team

Planning & Budgeting
Learn planning & budgeting practices that help you win.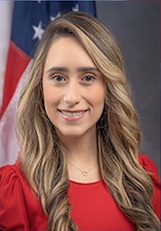 FL House Representative
Carolina Amesty
District 45
AN ABSOLUTE MUST!
"The FRA workshop was insightful. It truly allows candidates to prepare for the campaign trail with excellence, tenacity, and an unapologetic defense of our conservative principles. This is made possible thanks to the strong leadership of Lou Marin and his team. FRA is fearless and committed to strengthening our party and winning big! Having said that, it gives me great pleasure to endorse FRA's workshop to everyone who seeks public office!"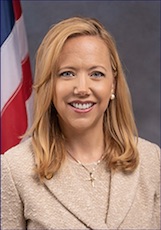 FL House Representative
Rachel Lora Saunders Plakon
District 36
 TWO THUMBS UP FRA!
"Your candidate workshop provided me the tools and insight, as well as the confidence on how to run a successful campaign that led to me winning Florida House District 36. / HIGHLY recommend the FRA workshop to family, friends and colleagues who have political ambition to run for office. Lou Marin's leadership, experience, and knowledge as well as unique teaching style gave me a greater understanding on all the moving parts that go into a campaign. He is laser-focused on winning, and the experience was unforgettable. Keep up the great work!"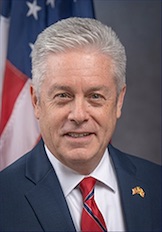 FL House Representative
Douglas Michael "Doug" Bankson
District 39
FANTASTIC WORKSHOP AND ORGANIZATION!
"Foundational, instructional, informational, and fun! I'm so thankful to Lou and the team for putting together a great program that can take anyone from a novice to a pro by putting into practice the principles taught in this easy to grasp format. It's also beneficial even to those who have experience as the topics are very comprehensive. And did I mention fun? I left feeling I'd found a new family and once a part, always a part."
Space is Limited. Sign-up Now!
For MORE information and reservations Call Lou @ (321) 228-2800